Earth Day 2011
Happy Earth Day.
In my opinion, this is a holiday most people like to acknowledge over their morning coffee, feel proud that they remember their reusable bags most of the time, and then go about their way.
But how many of us actually do something worth while for Earth Day?
Last year I wrote a pretty neat guide for Ways to Go Green-ER. All of these still ring true and I encourage you to check it out.
Today I want to add 3 more things you can do to green up your life that are easy and will make you feel good too.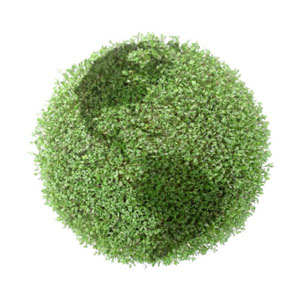 1. Switch to glass Tupperware containers. We all know plastic is bad for the environment and us. And when we use plastic Tupperware, dish-wash it, and store food in it, we are increasing our chances of harmful chemicals leaching into our foods. Yuck. Try switching to class storage containers, when practical, to cut back on your carbon footprint and clean up your body too.
2. Grow something: Improve your air quality by growing a house plant. This may seem insignificant, but there is a lot of research that shows that plants not only clean up the air, but helps people feel less lonely and can be very calming and grounding.  Doing this with family or children also passes on the notion that we are responsible for our earth and its well-being – how great is that?
3. Wear a smile. What does this have to do with Earth Day? Humans are the largest microorganism on the Earth. We take up more space than any other species or entity. I think we could all benefit from passing on kindness to others, being polite and friendly to strangers, and being appreciative for the world we live in. Showing gratitude to our Earth and to the people that live here, will make our lives more enjoyable and meaningful – and that's why we love our Earth so much, isn't it?
Happy Earth Day everyone!